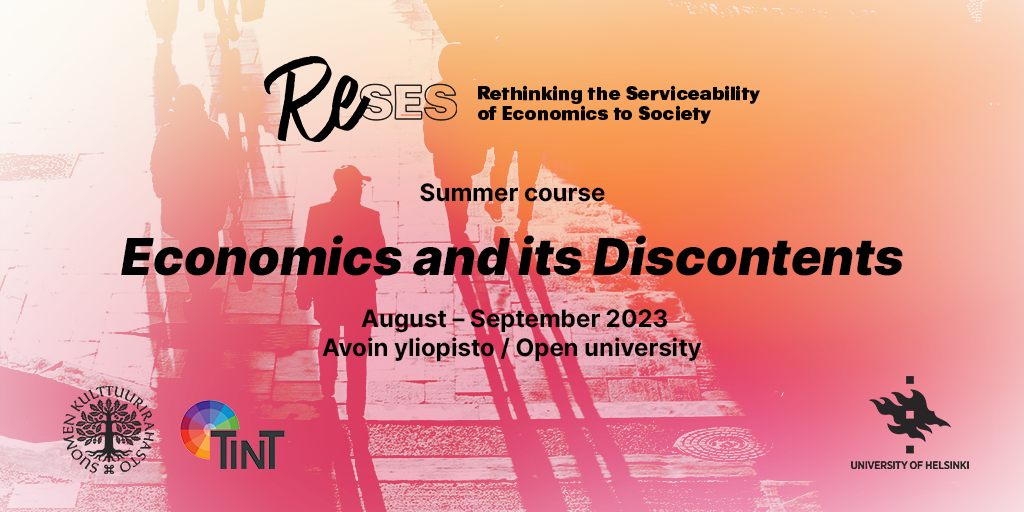 We are happy to tell that we are organising a summer course in August 2023 on the critical role economics plays in shaping our societies. Teachers of this interdisciplinary course will feature several members from our ReSES team. It is held online.
The lecturers are: N. Emrah Aydinonat, Hanna Ylöstalo, Markus Jäntti, Ville-Pekka Sorsa, Teemu Lari, Anita Välikangas, Magdalena Małecka, Timo Hämäläinen, Erkki Mervaala and Uskali Mäki.
The course is organised in August 2023, and available to Avoin yliopisto and University of Helsinki students for free.
Find out more & register to course
Welcome!