On 28 April 2023, we will have a panel discussion on Erik Angner's new book How Economics Can Save the World at Tiedekulma Stage. We are looking forward to having Erik here in Helsinki to discuss whether economics can save the world or not. To spark your interest in this event, here is a short review of Erik's book. You can find a more detailed review here.
The author, Erik Angner, is a well-known philosopher and economist. He is the author of three books (including the widely-popular and very good textbook, A Course in Behavioral Economics), and numerous journal articles and book chapters covering topics such as behavioural and experimental economics, the science and philosophy of happiness, and the history, philosophy, and methodology of contemporary economics. With two PhDs (in Economics and Philosophy) under his belt and a talent for simplifying things, without oversimplifying them, Erik has the right combination of skills and knowledge to write a book that argues that economics can save the world.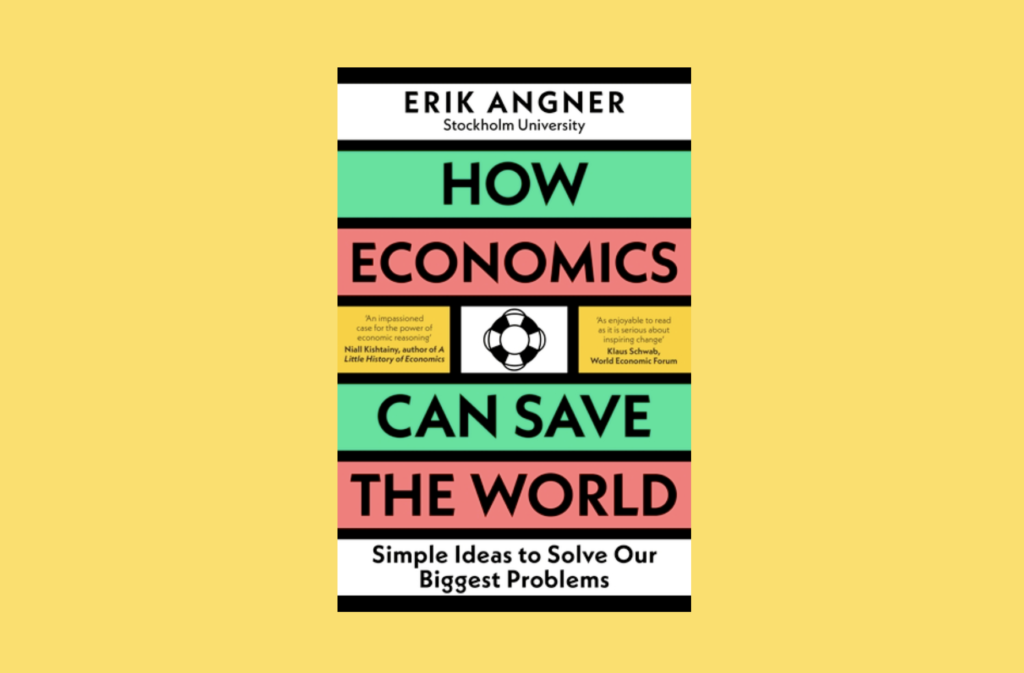 If you are interested in economics and want to learn more about it, How Economics Can Save the World is the perfect book to read. It is easy to read and fun. It keeps its promise, convincingly arguing that economics can be useful in saving the world. The book is trying to make it sure that everyone — including economists — understands the nature and scope of economics better. Why? Because our success in saving the world depends on a good understanding of what economics can and cannot do.
The book will give you research based answers to several questions such as "how to eliminate poverty" or "how to get rich". By answering these questions, the book tries to convince the reader that economics has the ability to address a wide variety of challenges, including challenges that individuals, societies and the world is facing: individual, societal and big challenges, respectively.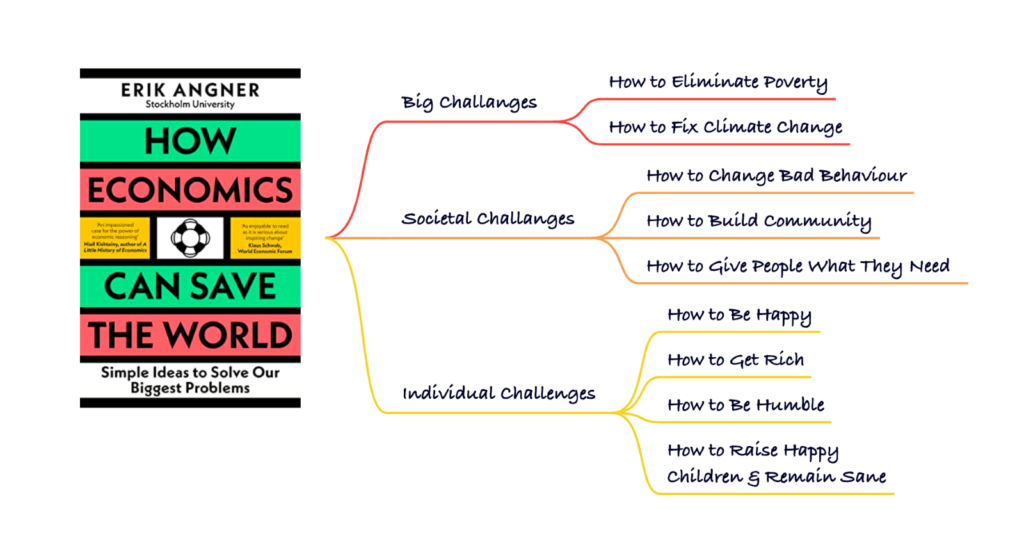 A large chunk of the book addresses individual level problems: saving more retirement (How to Get Rich), making wise life decisions (How to Be Happy), remaining sane while trying to raise happy children (How to Raise Happy Children and Remain Sane), and overcoming the individual overconfidence problem (How to Be Humble). All four chapters that deal with the individual level are fine pieces of work. Erik masterfully tells stories while discussing relevant research in a very clear and informative way.
Three chapters in the book address group or society level challenges. These are by far the best chapters in the book. In the chapter entitled How to Give People What They Need, Erik discusses market design, particularly Alvin Roth's work, and the design of the spectrum auctions. Erik is at his best when he is discussing these societal challenges. In "How to Change Bad Behavior" and "How to Build a Community", he discusses Cristina Bicchieri's and Elinor Ostrom's work. In these chapters, Erik's discussion of economics of norms and institutional economics is informative, insightful and a pleasure to read.
Big challenges are those challenges that require actions at multiple levels (i.e., from the individual to the global level) and coordination between these actions. One such big challenge discussed in the book is climate change. The other one is poverty. The book's answers to both challenges are fairly simple and perhaps surprising for non-economists: taxes and cash transfers, respectively. With respect to big challenges, the book does not discuss the complexities involved in overcoming these challenges (see my extended review for an explanation). As a result, it ends up leaving the impression that poverty and climate change are easy to solve problems–if only politicians listened to economists. To be fair, Erik makes every effort to provide a balanced perspective on these issues. However, he leaves out a lot too. For this reason, I am afraid, many people will leave the book thinking that poverty can be eliminated by handing out cash and climate change can be solved simply with more taxes.
How Economics Can Save the World is an excellent book that offers a thought-provoking look at the potential of economics to address our challenges at the individual, societal and global levels. This is exactly what the ReSES Argumenta is trying to do. So, we invited Erik to give a talk about his book and discuss it with a panel of interdisciplinary experts. Please mark your calendars: this event will take place on 28 April 2023. Until then, I hope you'll enjoy reading Erik's book.